Patong is a lively part of Phuket island – the largest island in Thailand – which sits on the west coast looking out over the Andaman Sea. The beach there has a moon-like inward shape which helps to calm the water and any wind to make it more pleasant to sit on a deck chair at the beach.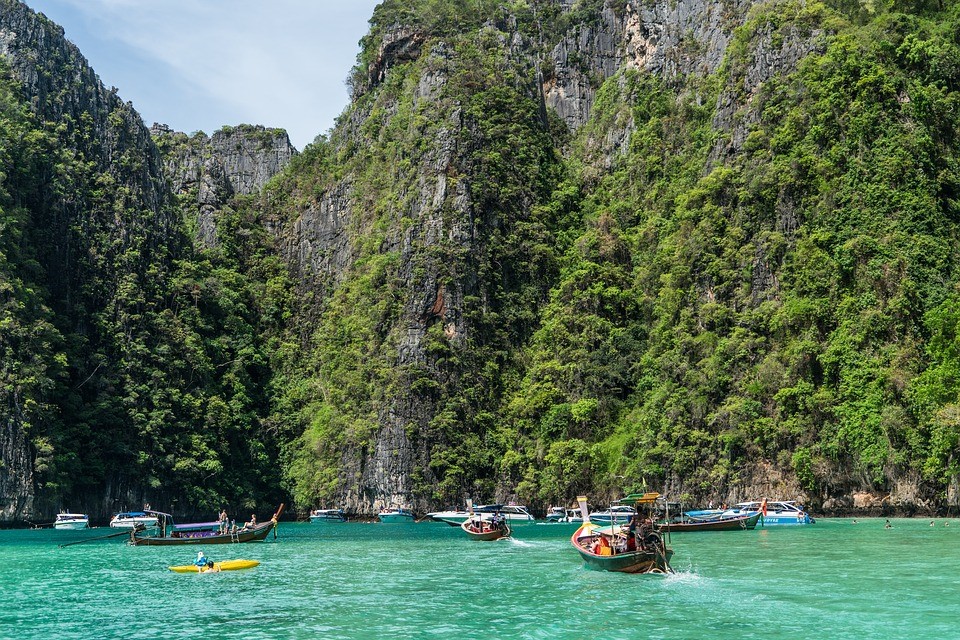 Along the beach and the nearby streets is a bustle of activity with numerous restaurants, bars and cafés to keep visitors occupied. There's also the nightlife that comes alive long after the sun has set and runs into the early hours.
Here we cover a few things to do in this part of Phuket when staying nearby.
Apartment Living
When staying in Patong for any length of time, it's optimal to find an apartment for rent and not a hotel room. Hotels often quickly become uninteresting to spend time in because they lack the personal touch. With Patong apartments, however, each apartment usually has some personality to it. A place to stay can be chosen based on the number and size of the rooms, the comfort it affords, and the amenities offered.
Along with the accommodation, many high-rise apartments include access to a rooftop pool, a gym on the lower levels, or perhaps a mini-mart to save on making trips to one of the ubiquitous 7-11 convenience stores. You're in the heart of the action, but fortunately won't have to go far to return back to the apartment later.
Take to the Water
While in Phuket, a day trip to Phi Phi Island is well worth your time. This is the original James Bond island; part of one of the 007 movies was filmed there. The crystal-clear water and sandy beaches on Phi Phi are hard to beat.
Going out on a sea kayaking tour to the Ang Thong Marine Park is an excellent day out too. There are tour guides in kayaks to guide you and refreshments are provided. If you enjoy getting out on the water, then this is a leisurely way to do so.
Patong OTOP Shopping Paradise
The Patong OTOP Shopping Paradise is a shopper's delight. They have many places to buy a multitude of goods, but the prices are steep. Haggle aggressively to get the prices down to something more sensible. There are also some excellent food options including plenty of local seafood to try out.
Walking Street
Like many other towns and cities, Patong Beach has its own Walking Street. This is a central location on Soi Bangla (soi means street) which features many popular bars, nightclubs and other attractions. It gets busy and quite noisy in the evening, so decide how much exposure you want to this type of nightlife during your stay there.
The Australians have their Aussie bar at one end and there are plenty of smaller bars all the way along. There are also side streets known as side 'sois' which have their own selection of bars. Lots of friendly people having a good time and bright lights are aplenty.
No visit to Patong is ever going to be dull, that's for sure. Just pick your favorite activities to get the most out of a stay here.