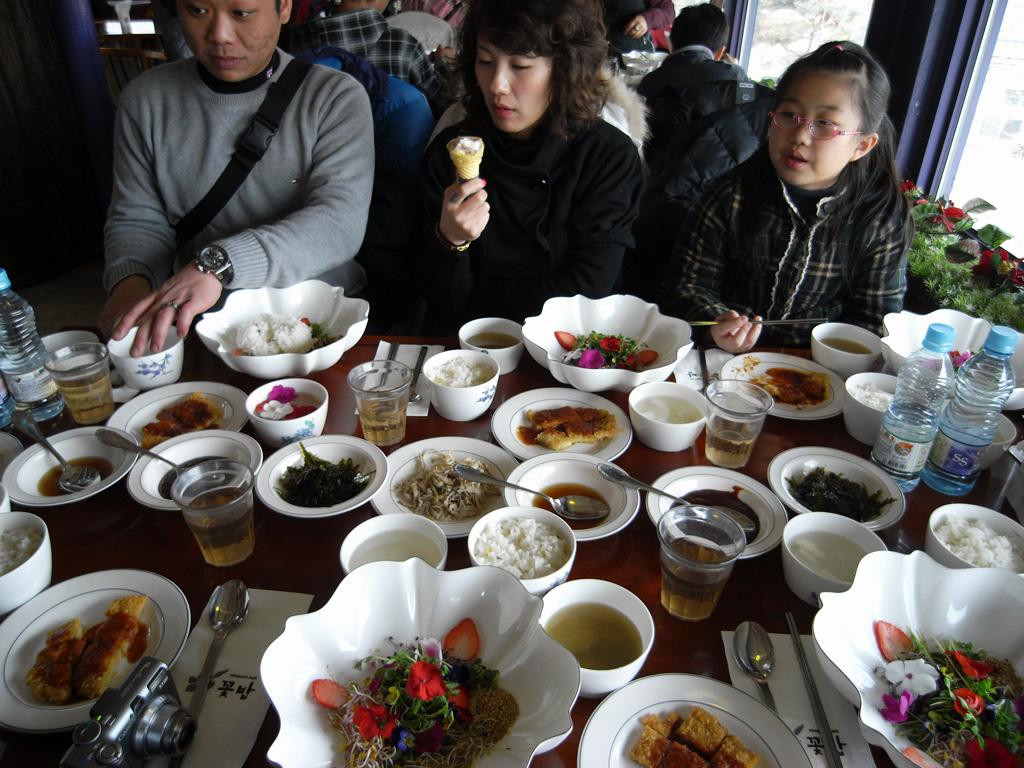 Food tours are becoming increasingly popular and represent a new and exciting trend that is seemingly here for the long haul.
Rather than conforming to normal practice and visiting the usual tourist sights, many visitors now want something a little different. So much so, numerous entrepreneurs have decided to provide tours especially tailored to food lovers, enabling them to explore the local culture of towns and cities far and wide.
Are you thinking of starting your own food tour business? If so, it pays to be aware that starting a new business can be stressful, costly and time consuming. However, it's relatively easier than a normal business; it's also flexible; and there are fewer regulatory barriers to negotiate than you'll find with normal restaurants.
1. Choose Your Food Tour Niche
A food niche refers to the specific theme or type of food you want to factor in to your tours.
Therefore, selecting one should be your first priority. You'll definitely want your tourists feeling inspired and excited, so you'll need to give them a food tour experience that will prove unforgettable.
For example, you might focus on taking visitors to seafood restaurants, food trucks or Italian restaurants in your area.
Many food tour guides opt for a variety of food options. However, it is more prudent to focus on one niche alone and achieve online brand recognition for that specific niche.
2. Test the Waters
After selecting a niche, it would be practical to try it out on family and friends before jumping in with both feet. This provides the perfect opportunity to build relationships with different food outlets and restaurants in your niche. Not only that, but it will also help you to put things in perspective.Trying it out with family and friends will also ensure your TripAdvisor ratings won't be affected in any way.
3. Write a Business Plan
With a business plan in place, you can be sure of the direction in which you're going. This will also help to keep you on track, while your business continues to grow.Business planners like FormSwift can assist you with all your planning.
Your business plan must contain the following:
Executive summary
Service/Product offerings
Marketing plan
Company summary
Mission statement
Financial projections for the year
A description of your target market
Cost of operation
Your food tour business plan should also incorporate thorough research and provide answers to questions such as:
What problem does your business solve for potential customers?
Who is your ideal customer?
What audience are you targeting?
What is the price level the local market will support?
What need does your business satisfy?
What are other food tours charging and how can you be one step ahead of them?
What makes your tour company unique?
How do you plan to market your products and services?
How much money will you need to breakeven?
4. Plan Your Itinerary
The purpose of a food tour itinerary is to give your visitors the best possible food tour experience that they won't forget in a hurry. It should be simple, yet flexible. Also, remember to update it regularly.
To effectively plan your itinerary, you'll need to:
Plan: first write out a plan with the aid of search engines like Google.
Research: go out in the streets, visit local eateries and ask tons of questions.
Recruit: hire locals or tour guides and discuss with partners/restaurants.
Market: set up a website and get your brand out there.
You should keep certain factors in mind when drawing up your itinerary:
What are the best local eateries in your area?
What special offers do they have and when are they available?
Consider restaurants and eateries that are historically and culturally relevant
How will you transport your tourists?
Be aware of the opening and closing times of eateries
Factor in the distances between tour stops
Note the capacities and seating availability during peak times
5. Pick a Neighbourhood and Meet with Local Businesses
Selecting a niche in a particular area also means selecting a geographical location for your food tours. So, go out, meet people and ask questions to the locals.
It's advisable to choose a small part of town, where cafes, stalls, lounges and restaurants are concentrated. This makes for shorter stops between meals – especially if you decide to operate walking tours.
Next, you'll need to reach out to local restaurants. It's important to meet with the owners and explain what you intend to do. Alternatively, you can send an email if you're unable to meet in person. Explain the benefits to them and make sure they're completely in tune and willing to take a chance on your plan.
You could even brainstorm with them and come up with new tasting and off-menu snack options for your customers.
You should also taste the relevant food and drinks, as well as review these places for yourself. Ultimately, your choices of food tour stops should be based on location, niche, ambience, quality, price and service.
Keep in mind that you don't want your customers to have full stomachs after the first port of call, so try to keep it light and limited to bite sized snacks.
6. Arrange Necessary Paperwork
Though not as demanding as a normal restaurant business, you'll still need a business license and an EIN to establish business accounts.
It's also important to get liability insurance if you're going to be driving people around.
You'll need to know if your local businesses have good Food Control Plans and also comply with the Food Safety Act. The SafeFoodPro app will assist in creating a comprehensive plan for managing food safety.
7. Set Up Staff and Equipment
At this stage, you'll need to get your equipment and staff in place. You might decide to lead the tours yourself to cut down on costs; alternatively, you could hire a high-energy, eloquent tour guide to do the work for you. They should be someone that makes the customers feel comfortable, relaxed and interested.
BeABetterGuide.com is a reliable service that can help with your guide training. Meanwhile, standard office equipment such as a computer and printer are mostly what you'll need to get up and running.
8. Start Your Business
Now it's time to start your business, so launch it intelligently. You'll need to make a great first impression. Solicit the help of influential local food bloggers and journalists, who can promote your brand by word-of-mouth.
You can also debut with a free tour and invite any local 'foodies' whose opinions are widely revered.
9. Promote Your Brand
Now that everything's set up, it's time to market your business. Therefore, choose a domain name,hosting provider and create your website.
Use social media platforms like Facebook, Google+, Snapchat and Twitter. Always remember that customer interaction is important.
You can also utilise food-focused portals like Urbanspoon and Yelp. Marketing sites like Instagram and YouTube will also lend a hand in promoting the business.
It is equally important to look out for the new and latest trends, as well as updates and developments in the food tourism industry. Certainly, you'll need to be ahead of the competition at all times.
You could even offer cooking workshops, diverse methods of transportation, as well as many other innovative ideas.